Facility and Services

Kesler-Schaefer Auto Auction has built their business on their reputation for having something for everyone. From town cars to trucks and even utility-company vehicles, KSAA prides itself in the personal attention given to each and every customer, whether buying or selling. With a three-lane enclosed check-in area connected directly to the office and a restaurant overlooking five auction lanes, the facility provides all of the amenities required to make your visit a comfortable and convenient experience. An on-site clean-up facility and complete reconditioning services all but guarantee the best return on your vehicle investment. The opportunities are nearly limitless with weekly consignments of more than 1000 vehicles and a complete fleet-lease department.
Our 68 years in the industry helps insure that you will receive the finest personalized service anywhere.
The KSAA staff can provide vehicle pick up, detailing, and delivery on any quantities of vehicles. We also specialize in utility truck and equipment sales — we help companies like Indiana Gas Company, Indianapolis Power & Light Co., Duke Energy (Cinergy), Miller Pipeline Co., Citizens Gas Co., and Indianapolis Water Co. dispose of their surplus trucks and equipment. If you are an automobile dealer and would like to register with our company simply download a dealer registration form. You may also view a special sale listing in our dealer sale section.
We also offer special PUBLIC SALES for municipalities like the Marion County Sheriff and the State of Indiana where we sell police cars and confiscated units. YOU CAN ATTEND THESE SPECIAL SALES EVEN IF YOU ARE NOT A DEALER. For more details on our PUBLIC SALES go to the public sale section, and get a listing of our next scheduled sale.
KSAA is a member of the National Auto Auction Association and the Midwest Auto Auction Association. Checks and Titles are insured with Auction Insurance Agency, Birmingham, AL.
History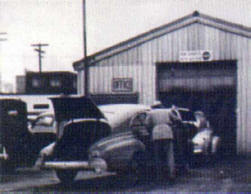 Kesler Schaefer Auto Auction, Inc. was founded in 1943 by Ken and Eleanor Schaefer. Ken's advertising background and his idea of giving the local dealers a place to "trade" inventory was a good mix with Eleanor's credit experience. In 1956, Ken's son-in-law Jack Kesler took over the business. By encouraging friendly and fair treatment for all of his customers, Jack built the business up from handling 50 cars each week to its present volume of selling over 35,000 vehicles in 1999. Jack's son, Steve Kesler, joined the auction in 1978 to help insure that the "family" treatment would continue at KSAA well into the next millennium.